There's a new Golden Child in the Golden Isles along Georgia's historic Southeast coast. Oaks on the River Luxury Boutique Resort – the creation of local businessman Art Lucas – is an elegant 53-room property that has been introducing guests to Darien, Ga., (Georgia's second-oldest city) since its opening this past November.
Set along the banks of the Darien River and flanked by the Lowcountry's signature shrimping boats, Oaks on the River is an elegant hideaway with exquisite attention to detail – from the heavy wooden chests (made in Hickory, N.C.) in the guest rooms to Italian made glassware and china made in England. The wood, full-sized beds in each guest room might be the most comfortable in the Southeast.
Oaks on the River rivals – if not surpasses – any of the luxury accommodations on the Golden Isles' more well-known resorts on Sea Island, St. Simons Island, and Jekyll Island.
That kind of luxury is what brought Bernard Sarme out of retirement to become Managing Director of Oaks on the River. One of the hospitality industry's more respected executives, Sarme's storied career includes stints as general manager at Magdalena Grand Beach Resort in Scarborough, Trinidad and Tobago; Cap Juluca, Anguilla; Bora Bora Lagoon Resort Hotel, Bora Bora, French Polynesia; and Sonesta Beach Resort, Sharm El Sheik, Egypt; group general manager at UNNA Luxury Resorts, Bridgetown, Barbados; and project director/consultant at La Licorne D'Or in Grand Case, French St. Martin.
It was in St. Martin that Sarme was first contacted by Lucas about his plans for Oaks on the Island. Understand that at the time, Sarme had never heard of Darien, although he had visited Sea Island. Also understand that at the time Sarme and Lucas first talked, the resort's footprint had been the site of a fish factory that processed "jelly balls,'' a species of jellyfish that it shipped to Asian markets. Pieces of the plant's foundation can still be seen from the resort's pool area.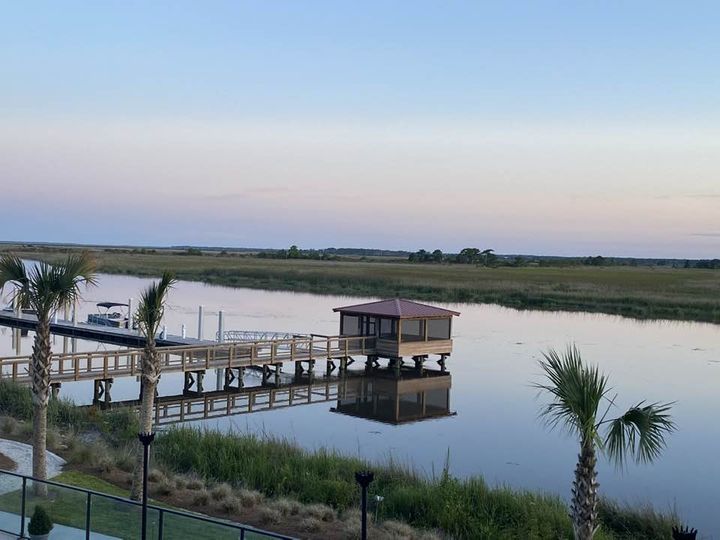 Oaks on the River guest room view of the Lowcountry
"This is a destination unto itself,'' Sarme said. "We're able to do things here that other places can't do because they're too big. You're just a number – a nice number – but a number.''
No so at Oaks on the River, where each guest is addressed by his or her name and each staff member goes the extra mile to see that luxury and comfort are achieved.
"We've done a lot of training,'' Sarme said. "The training never stops.''
A 55-foot, 250-year-old oak tree – one of the oldest in Georgia – sits on the resort's Caledonia Riverfront Lawn and has become a favorite location for weddings. Oaks on the River also has meeting spaces and ballrooms that can accommodate up to 150 guests (seated) and 200 (strolling). The Oaks Club Restaurant and Bar already has become a favorite of locals, including many who make the short trek from Sea Island and St. Simons Island.
In addition, the resort has a spa and fitness center, as well as a pair of boats that offer a variety of water tours, including a wine and history tour and a beach day trip to Sapelo Island, one of Georgia's more pristine barrier islands and only accessible by boat.
Guests of Oaks on the River also have access to the Sapelo Hammock Golf Club in Shellman Bluff. Winding through lagoons and salt marshes, the 6,700-yard layout is classic Lowcountry golf.
And for a golfer/guest who wants a rare experience, ask about a chance to play at the exclusive Frederica Golf Club on St. Simons Island… just keep that info to yourself.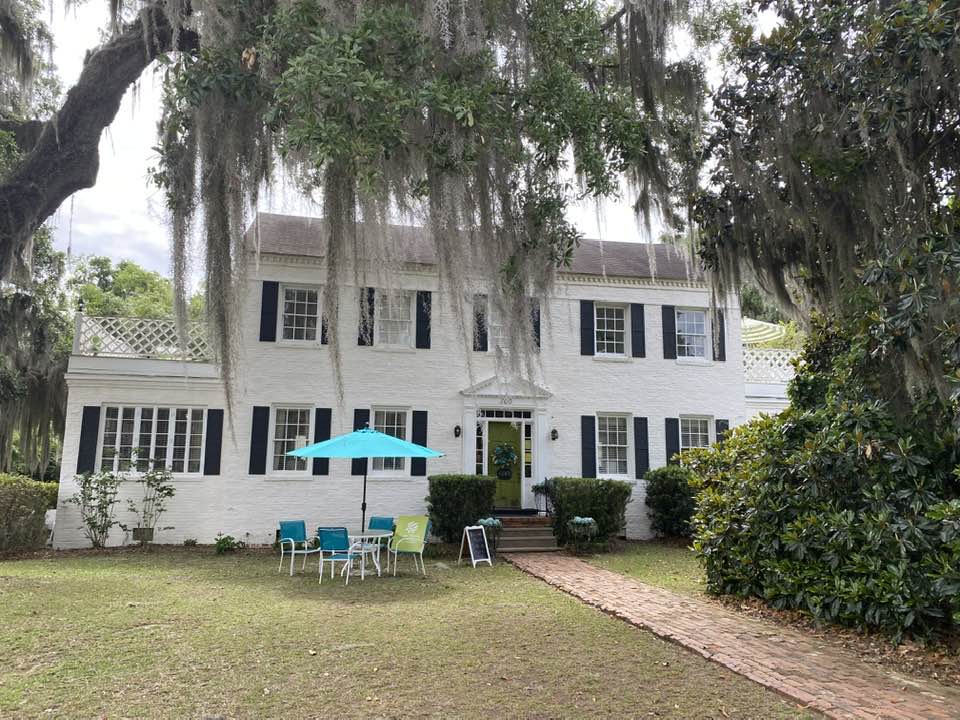 Sugar Marsh Cottage near Oaks on the River
A few blocks away from Oaks on the River (nothing is too far away in Darien), history buffs can visit Fort King George – the oldest remaining English fort along Georgia's coast. Nearby is Sugar Marsh Cottage Speciality Confections, which makes artisan chocolates, toffees and (my favorite) shortbreads.
Back at Oaks on the River, here are a pair of activities that keep you coming back. In fact, you don't even have to leave the resort. One, is sitting comfortable living room-style lobby; the other watching the morning sun rise over Lowcountry.
Each lets you know that you are someplace golden in the Golden Isles.
#oaksontheriver #darienga #georgiagoldenisles #spikeongolfandtravel ##sapelohammockgolfclub #fortkinggeorge #history #sugarmarshcottage #travel #golf #luxurytravel