What do the World's Most Famous Beach and the World's Most Famous Motor Speedway have in common? Their Daytona Beach, FL., location for starters. Next is golf. The Daytona Beach area continues to grow as a prime destination for golfers who enjoy a mix of historic courses and resort layouts.
While Daytona Beach – for golf and beyond – is a year-round destination, March is a marquee month for Florida's Central East Coast, with events as diverse as Bike Week (now through March 12) and the Spring Turkey Run (March 24-26).   Oh yes… there still is Spring Break. It's not as large a party as it was even 25 years ago, but it is still a site – or sites – to behold.
Want to avoid the Bike Week and Spring Break crowds? The area's golf courses are good places to get some Florida sun, as well as some Florida history.
The South Course at Daytona Beach Golf Club, for example, is a Donald Ross design that still bears many of the master's trademarks, particularly around the greens, where precision and creativity are rewarded.
The Club at Pelican Bay, meanwhile, is where, in 1984, Orville Moody chipped in from 70 feet to defeat Arnold Palmer in a sudden death to win The Daytona Beach Seniors Classic. "The Sarge'' used a 9-iron to make his winning birdie and earn $22,500.
A Bill Amick design, the Club at Pelican Bay plays through loblolly pines, bayberry and white cedars and around the area's abundant water, creating a challenge players relish.
Another Amick design – Halifax Plantation Golf Club – is a popular Ormond Beach layout that plays through centuries old oak trees and tall pines on a hilly terrain. The course is the centerpiece of the Halifax Plantation community, located against Bulow State Park, west of the Halifax River and Intracoastal Waterway,
Also in Ormond Beach, is Riviera Country Club. Originally a nine-hole course built in the 1930s, the property was acquired in 1953 by the Meyers family, which owns it to this day. The front nine holes were remodeled by Mark Mahanna in 1954. Dave Wallace designed the back nine in 1967. Lloyd Clifton remodeled each nine to give the course its look of today. 
Popular with locals and snowbirds, Riviera Country Club is a pleasant throwback to the days of family-owned golf courses.
Back in Daytona Beach, don't miss out on the two courses at LPGA International. The Rees Jones Course is a classic example  of the "Open Doctor's'' use of bunkering and undulating greens to protect what basically is a flat piece of land. The Arthur Hills Course gives players insight into Hills' abilities to create a strategic design among wetlands and narrow pine corridors. 
It's similar design work to what Hills did over his career in Southwest Florida that earned him the nickname, "Mayor of Naples.''
So now we go from the the "Mayor'' to "The Intimidator.'' Just a few miles from LPGA International is Daytona International Speedway, ground zero for NASCAR and birthplace of legends such as Dale Earnhardt and Richard Petty. A trip to Daytona Beach isn't complete without a visit to the Speedway and perhaps even a tour of the 2.5 mile oval track itself.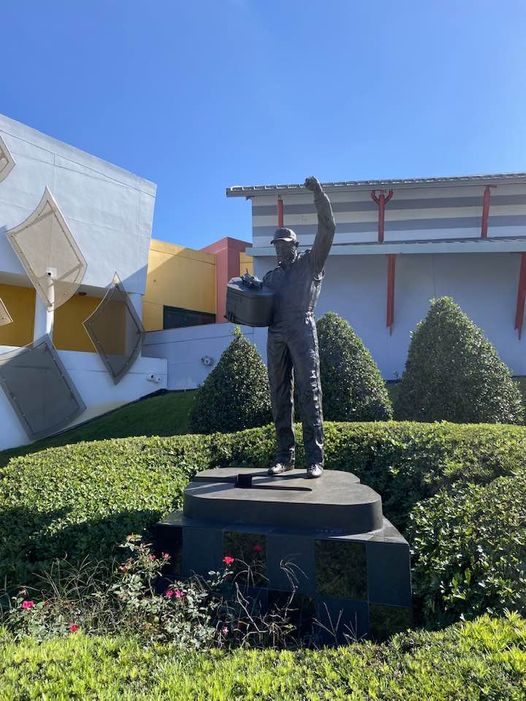 A guided tour around the track – or even a view of it from the grandstands – is a larger than life and humbling experience each at the same time.
The actual birthplace of NASCAR happened about 20 minutes south of the Speedway on a stretch of beach in Ponce Inlet now occupied by Racing's North Turn and Racing Museum where, as the story goes, in 1936, the original good ol' boys raced their coups and sports cars around a 4.1-mile course.
Today, the Restaurant and Museum are popular destinations for NASCAR fans from around the world, as well as locals who come for the inside/outside bar atmosphere and live music events.
The wings and beer each go down well at Racing's North Turn, but if you're looking for something more upscale, don't pass on Rose Villa in Ormond Beach. Set in a 19th Century Victorian Mansion, Rose Villa features themed dining rooms and a strong menu that includes a great Bourbon BBQ Pork Chop, Jambalaya, and Southern Chicken and Waffles.
In addition to Rose Valla, Daytona Beach has plenty of waterside dining – from luxury to casual – to go along with a fun Ale Trail.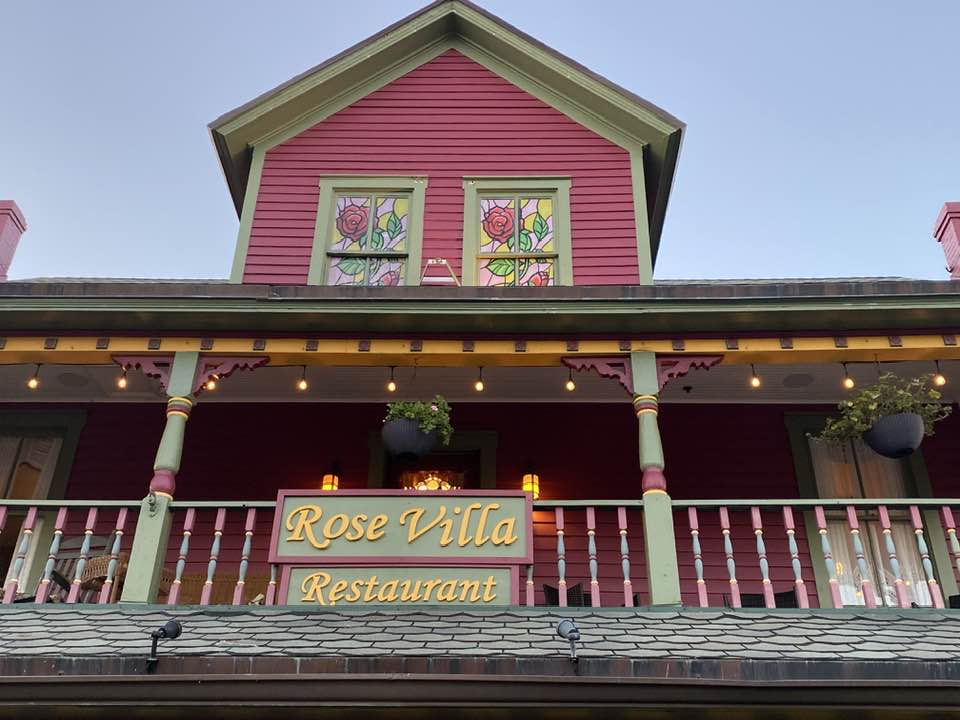 Likewise, the area is resplendent with luxury and casual accommodations, my favorite being the 12-story Max Beach Resort in Daytona Beach Shores. The resort offers 72 one-, two-, and three-bedroom residence-style suites complete with beach-view balconies and full kitchens, as well as a full-service dining and poolside cabanas.
Located just a few miles south of the Daytona Beach pier, Max Beach Resort is an ideal headquarters resort for exploring all the area has to experience and is particularly good for golf buddy trips.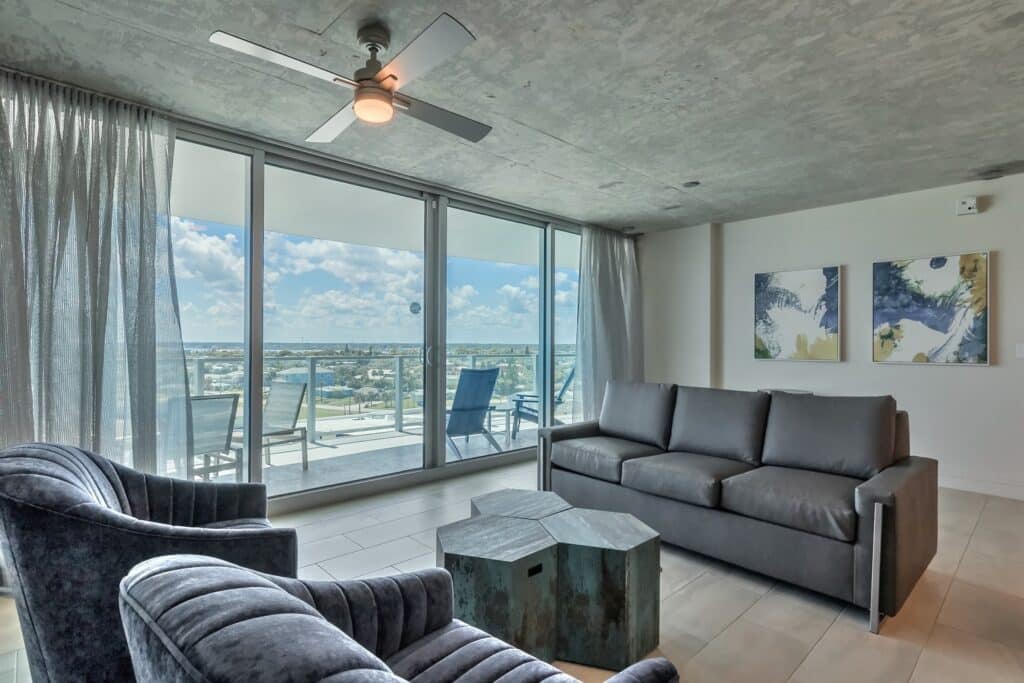 The 27-floor, 456-room Daytona Grande is another new resort, located one-half mile north of the Ocean Center. The 200-room Hard Rock Hotel Daytona Beach and 133-room oceanfront Delta by Marriott Daytona Beach each are family favorites..
ONE DAYTONA, the dining and entertainment complex across from the Daytona International Speedway, has opened two new properties: the 105-room Fairfield Inn & Suites Daytona Beach Speedway/Airport and The DAYTONA, a 4-Diamond 144-room Marriott Autograph Collection hotel. ONE DAYTONA is an ideal location for those who want to stay close to the Speedway and also have easy access to the I-95 corridor.
The area's largest property, the Hilton Daytona Beach Oceanfront Resort (744 rooms), recently ompleted a $25 million renovation.
Regardless of what you want in accommodations, golf, dining and other experiences, Daytona Beach has it all. And as they say at the Speedway: "That's Racin.''
Feature Photo: The Rees Jones Course at LPGA International (LPGA International)
#daytonabeach #spikeongolfandtravel #rosevilla #maxbeachresort #daytonainternationalspeedway #lpgainternational #daleearnhardt #richardpetty #arnoldpalmer #halifaxplantation #reesjones