One of North America's great destinations, Coeur d'Alene, Idaho, is defined by a variety of outdoor adventures amidst bright blue skies, the sparkling waters of Lake Coeur d'Alene and lush forested mountains. Along with boasting the world's only floating, movable golf green, Coeur d'Alene is also home to several outstanding golf courses, with tee times that are easy to come by at any point during the season.
With that mind, the 2023 golf season is set to open in April. Here are three of the "must play'' courses in Coeur d'Alene.
Owned and operated by the Coeur d'Alene Tribe, Circling Raven is in the scenic Idaho panhandle. Measuring 7,189 yards from the back tees, Circling Raven sprawls through 620 acres of woodlands, wetlands and Palouse grasses.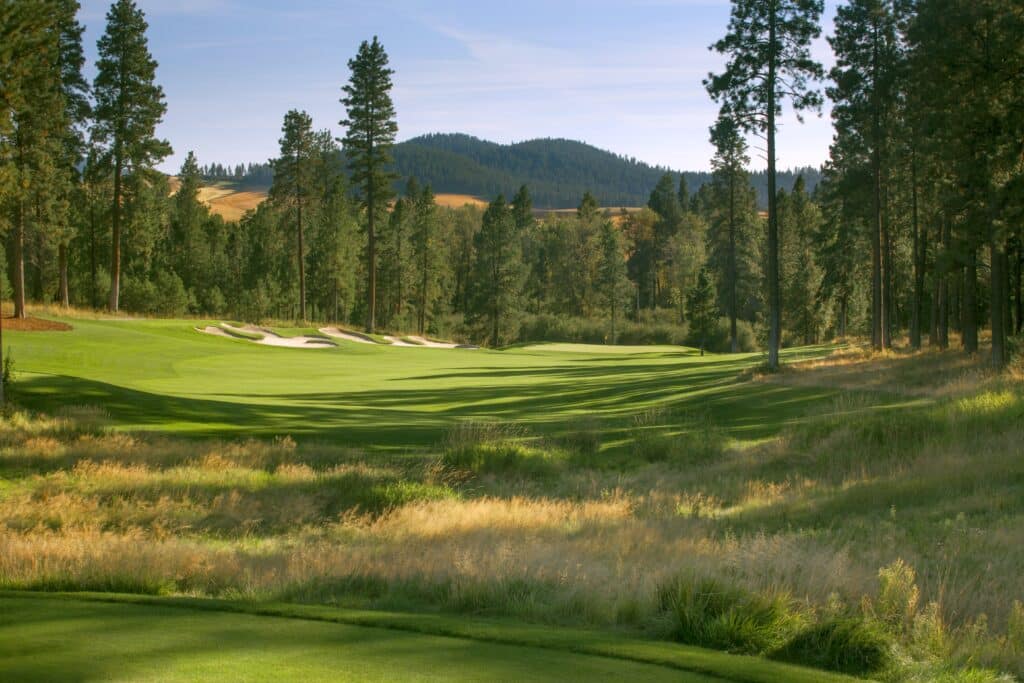 Coeur d'Alene Resort's Golf Course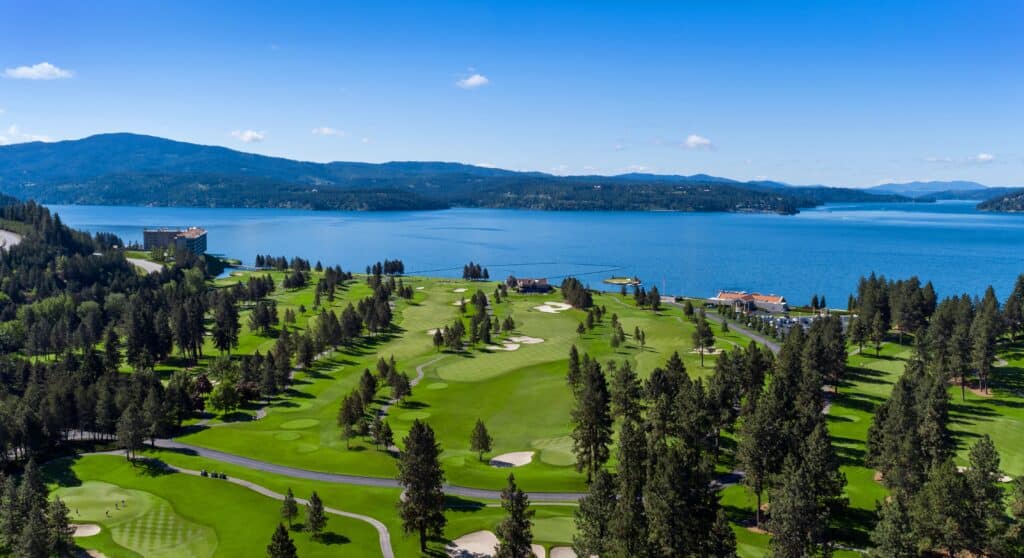 Located on the shores of Lake Coeur d'Alene, this resort course is an experience not to be missed. It began with a sudden flash of inspiration – a man walking his dog and gazing out at a tugboat towing a raft of logs on the lake saw a vision. In 1991, the first ball was struck onto the floating green on the 14th hole, and Duane Hagadone's vision was on its way to becoming one of the best-loved icons in golf.
Amid the stunning natural beauty of Northern Idaho and surrounded by conifer forests and blue lakes, you'll find StoneRidge. The par-71, 7008-yard course has an extra gambler's hole where players can settle up with golfing partners after playing a full 18, and tosses in just enough in the way of watery adventures and sand bunkers to make it a round to remember. StoneRidge is an environmentally responsible golf course protecting the beautiful mountains and waters of North Idaho.
Feature Photo: The floating green at Coeur d'Alene Resort
Photos Courtesy of Coeur d'Alene
#coeurdalene #idaho #golf #golftravel #idahogolfresorts #spikeongolfandtravel